The Oscars Workout Game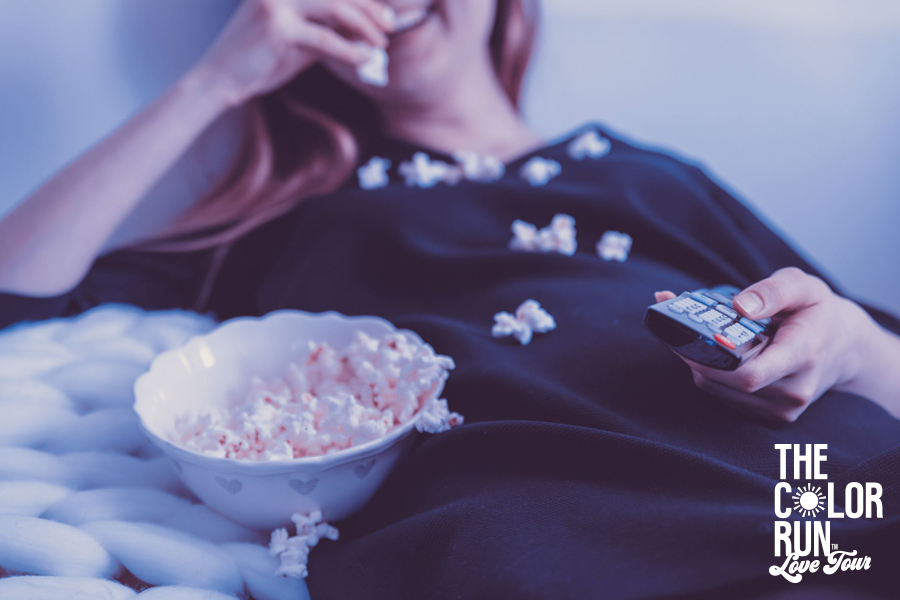 If you're an Oscars junkie like me, you've been looking forward to this Sunday for a while now. The Oscars are a time for glitz, a time for glamour, a time for taking all of your friend's money in the Oscars betting pool. If I'm being completely honest with you, the Oscars have also historically been a time for me to eat every snack in the kitchen during commercial breaks.
But this year at The Color Run, we're all about love: love for each other, the planet we share, and love for ourselves. Does a person who loves herself eat every snack in the kitchen during the Oscars commercial breaks? Definitely! But a person who loves herself also turns her favorite TV events into mini-workouts.
This year, I recruited my coworkers to help me transform my Oscars party into a workout routine. The rules are pretty simple. We made a list of some of the most iconic moments bound to happen at any Oscars ceremony and assigned some of our favorite exercises to each. Let's try it out together!
And the Oscar goes to . . . you, for actually committing to working out at all. We got this!