Target Cheat Sheet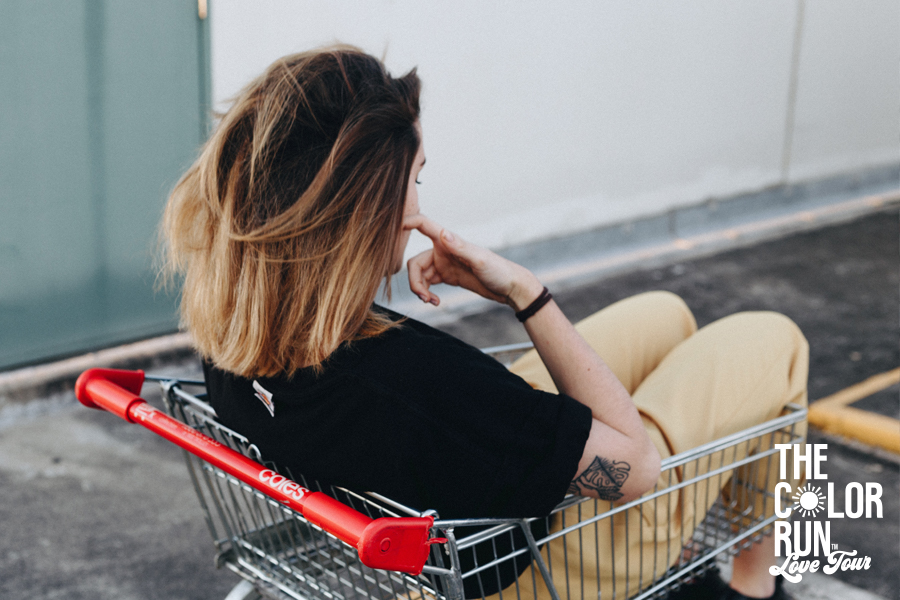 The only thing better than shopping at Target is saving $$$ at Target! Luckily for you, we have the official Target clearance cheat sheet so you know when to plan your next visit.

Target's Markdown Schedule:
Items go through a markdown cycle -- 15%, 30%, 50%, 70% and up to 90% off on some items. If you see something on clearance marked at 15% off, you might want to wait a few more weeks for an even better discount.

How do you know what days items get markdown?

Write this down! 
*Please note that some stores may follow a different schedule, and also departments can change to a different day.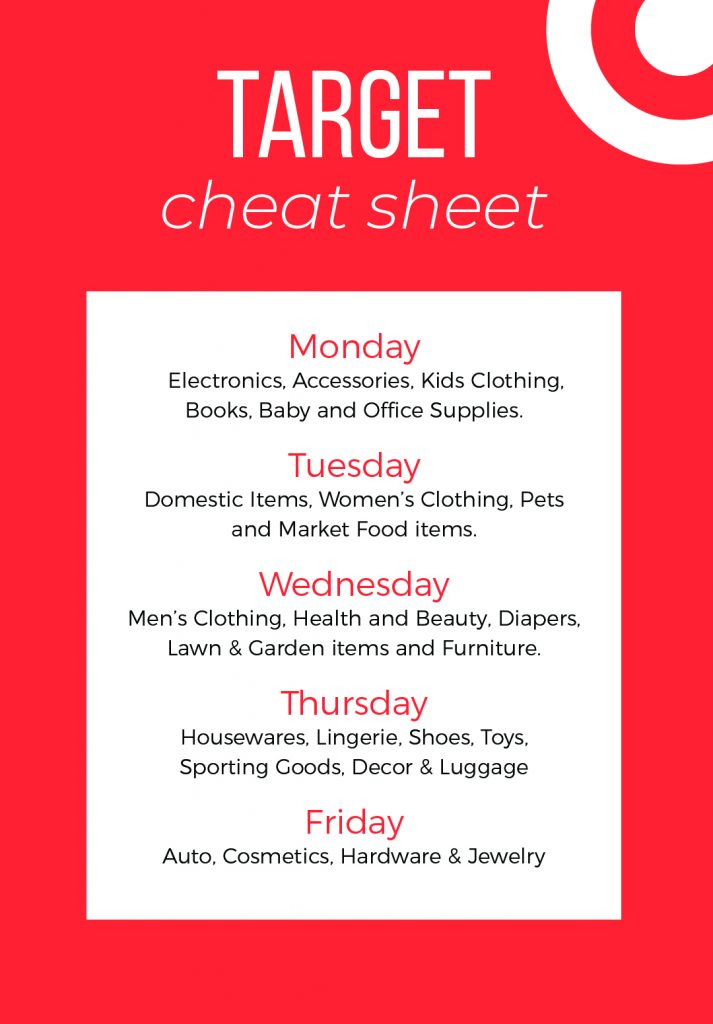 How can you tell if an item is marked down? 

All Target clearance items have a red sticker marking the original price on the left side and the new markdown price on the right. Now, here's the trick to knowing if the item is at its lowest price -- if the price ends in 8, it will be marked down again. If it ends in a 4 that is the lowest it will be marked down.

Happy shopping!