From Staycation to Slay-cation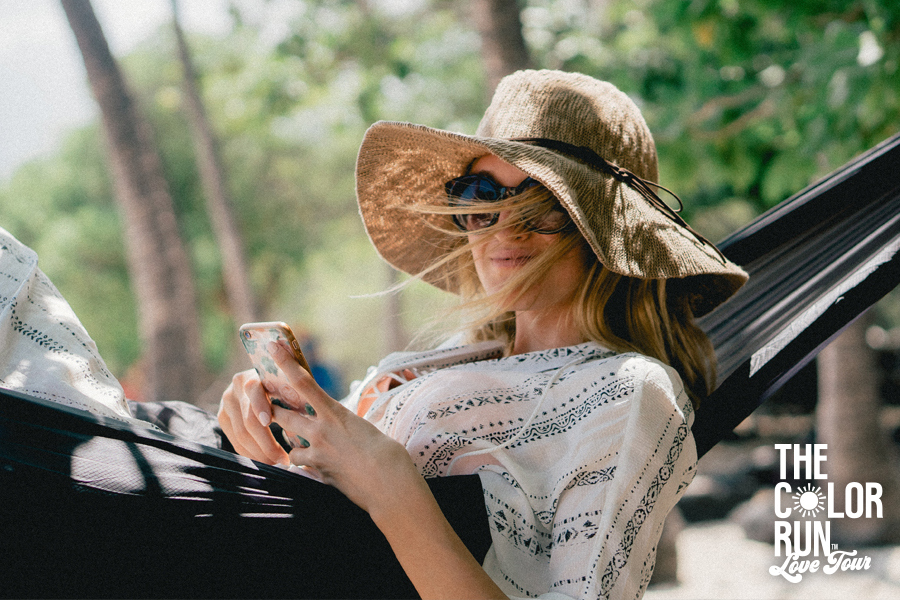 Are you dreaming of soft breezes, sunshine warming your skin and an ice-cold drink in your hand? Girl, same. No need to dust off your passport, though! We've compiled a list of staycation ideas that take advantage of the environment around you. Your weekend will be just as indulgent as one spent at the beach.
First things first: Unplug
Don't let the fact that you aren't leaving town keep you from checking out. Set your email to an out of office automatic reply. Go through the apps on your phone that ping you frequently and turn the notifications off for the weekend. You don't have to go totally wireless during your staycation, but try to treat your relationship with your phone as if you were on a resort retreat, would you be checking Instagram and Facebook the whole time? By all means, snap come cute photos, but make them a #latergram. Oh, and skip the news for the weekend, the world's problems can wait while you chill.
Your backyard counts as great outdoors
Staycations are all about taking the ordinary and making it extraordinary with a little creativity. Set up a hammock in a shady area with a couple of throw pillows and spend an afternoon losing yourself in a good book. When is the last time you found shapes in the clouds or took a nap alfresco? Let your mind drift, you're on vacay. Later, Whip up a batch of fresh, ice-cold lemonade and put on a playlist and fill up a plastic kiddie pool or a stock-tank pool and soak up the sun for a few hours. Don't forget your SPF!
Be a tourist in your own town
Hop on your bike or rent a bike from a bike share program available in many cities and take a leisurely tour of your own city or major park, get lost a little.
Make a reservation for lunch at a restaurant you might not normally go to and request a table outside. Take your time savoring a new cuisine as you people watch. Go to a stationary shop and pick up some post-cards and spend the afternoon dropping a few lines to people, everyone loves getting postcards! If your budget allows, rent a hotel room for the night and order room service, or stay in an air b&b in a trendy neighborhood for a real sense of get away without having to stand in line at TSA.
No matter which way you choose to spend your staycation, remember that vacation is a state of mind more than anything. Bon Voyage! Or should we say, Bon Stayage?